Friction Reducer
in Slick Water Applications
Overview
---
Hydraulic fracturing, also known as fracking, relies heavily on slick water well stimulation, and the most critical additive for getting the most performance out of the process is the friction reducer.
What Is Friction Reducer and Why Is It Needed?
---
In slick water well stimulations, vast amounts of hydraulic fracturing fluid – anywhere from 60 to 100 barrels per minute – are pumped at extremely high pressure down a wellbore with the designed goal of hydraulically fracturing the underground rock where oil and natural gas are trapped. As you can imagine, pumping that much fluid down a wellbore, thousands of feet deep below the surface, presents many challenges to the team responsible for performing the well stimulation. One of the biggest challenges facing the team is friction.
Hydraulic Fracturing Fluid
---
Hydraulic fracturing fluid, also known as fracking fluid, is comprised mostly of water that's mixed with sand and then topped off with a few additives that improve the performance of the fluid. The sand is known as proppant in the drilling world, and its job is to keep small fissures created by the hydraulic fracturing operation from collapsing when the oil well moves into the production phase. As you can imagine, pumping this mixture – or slurry, as its better known – down the wellbore creates friction between the fracking fluid and the well's piping. This increased friction leads to more wear and tear on pumps and other drilling equipment. That's why friction reducer additives are so crucial to the whole well stimulation operation.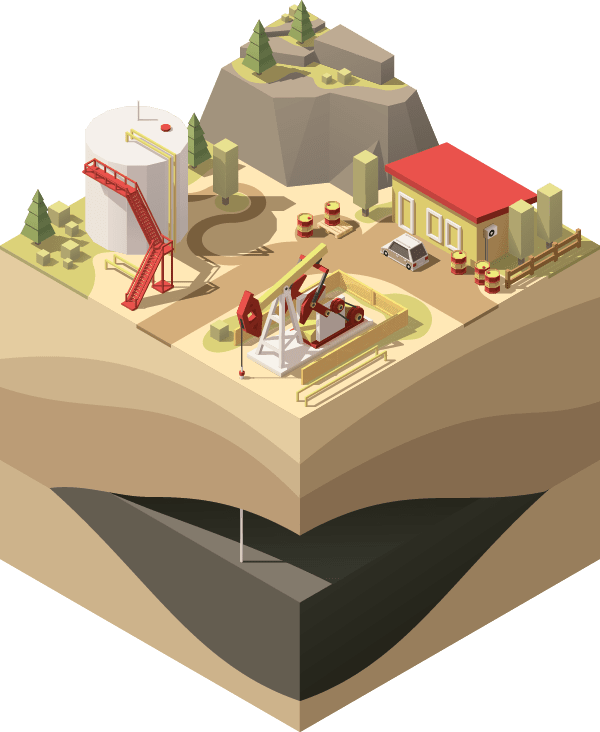 Friction Reducer Makes Water Slicker
---
Friction reducers help make the hydraulic fracturing fluid slicker – hence the name "slick water" given to the entire process. Formulations for friction reducer additives usually contain polyacrylamide, which is a water-soluble polymer that reduces friction while also boosting viscosity of the hydraulic fluid. The reduced friction increases pump efficiency, and the increased viscosity helps keep proppant in suspension and evenly distributed throughout the fluid. In addition to polyacrylamide, a friction reducer additive might contain petroleum distillates, surfactants, or other substances used to increase the additive's performance or compatibility with other additives in the hydraulic fracturing fluid.
Friction Reducer Products
---
MaxPure® PD
---
MaxPure PD petroleum distillates are used extensively in the oil & gas industry to provide consistent, reliable performance in friction reducers, guar suspensions, and xanthan suspensions. MaxPure PD products are cost-effective, 'BTEX Pass' formulations that can be custom-tailored to meet specific needs and requirements.
Friction Reducer Applications
---
Well stimulation
Hydraulic fracturing (fracking)
Viscosity builder
Suspension / Invert Emulsion
Need help choosing
a

the right

product?

Our subject-matter experts are here for you!