MaxPar® NF / USP
White Mineral Oil
Overview
---
Resolute Oil is a worldwide supplier of NF & USP-grade white mineral oil and offers a broad range of light to heavy viscosities. If your company has a particular specification, we can collaborate and create a custom-blended oil to meet your specific physical and quality requirements.
Our MaxPar NF/USP products are certified Kosher and Halal, and meet all current NF, USP, and FDA requirements as certified by our state-of-the-art lab.
Through our experienced processing and handling, Resolute Oil's MaxPar-brand white mineral oils meet or exceed FDA 21 CFR 172.878 and CFR 178.3620(a) codes of federal regulations for direct and indirect contact with food.
MaxPar NF/USP products are available in bulk tank truck and railcar loads along with packaged quantities such as drums and totes.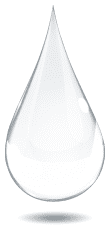 MaxPar NF / USP Properties
---
MaxPar NF / USP Applications
---
Personal care
Cosmetics
Fruit & vegatable coating
Egg coating
Hair care products
Direct / indirect food contact
Lubricant
Plastics
Bakery oil
Dust suppression
Textile lubes
Release agent
Adhesives
Is this the right product? Need pricing?
Reach out to our team for information and pricing on MaxPar NF / USP.