MaxPar® NF / USP
White Mineral Oil
Overview
---
Resolute Oil is a worldwide supplier of NF & USP-grade white mineral oil and offers a broad range of light to heavy viscosities. If your company has a particular specification, we can collaborate and create a custom-blended oil to meet your specific physical and quality requirements.
Our MaxPar NF/USP products are certified Kosher and meet all current NF, USP, and FDA requirements as certified by our state-of-the-art lab.
Through our experienced processing and handling, Resolute Oil's MaxPar-brand white mineral oils meet or exceed FDA 21 CFR 172.878 and CFR 178.3620(a) codes of federal regulations for direct and indirect contact with food.
MaxPar NF/USP products are available in bulk tank truck and railcar loads along with packaged quantities such as drums and totes.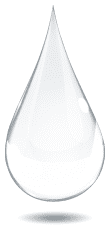 MaxPar NF / USP Properties
---
MaxPar NF / USP Applications
---
Personal care
Cosmetics
Fruit & vegatable coating
Egg coating
Hair care products
Direct / indirect food contact
Lubricant
Plastics
Bakery oil
Dust suppression
Textile lubes
Release agent
Adhesives
Need help choosing
a

the right

product?

Our subject-matter experts are here for you!